Yay for Friday!! All my Christmas decor is out and Lil' Hunkie is loving it!
Of course there's still things to be done like Christmas cards and making my gift list. I'm just not sure what to put on that list!! I want some big ticket items and I'm thinking it would just be pointless! And then there's always clothes....I always think 'I need new clothes' especially now that that specific need for my self has been put on the back burner since I get to stay at home.
There's 2 online plus size boutiques that I adore their merchandise but just haven't been able to purchase anything yet. $100 just doesn't go very far any more!
So today I'm dream shopping..if I had a wad of cash I'd go crazy at these places!!
What stores do you drool over?
♦
This is on sale for $24!! Oh. My!
Looks like a great LBD to me!
I love ruffles!!
♦
Wrap dresses are great for everyone!
Well there's some more ruffles! Ha!
Loving the combo of stripes and lace.
♦
Can you tell I like dresses? Sometimes I find them more comfy then jeans!
Alright....back to reality. We'll see how I do with my gift list!
Joining Blonde Episodes for Fashion Friday today....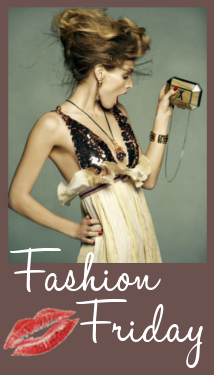 Happy Friday Lovelies!