It's always exciting to get awards! Of any kind! And I was awarded some recently that I wanted to officially accept!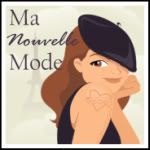 ....thanks so much!!
Both of these blogs are wonderful! These ladies are beautiful, creative, and fun mommas worth checking out!
Here's 7 more things about me!
1. I have two scars. One on my right arm where I broke my arm in the 4th grade trying to do a cartwheel. Oops! Compound fracture. It almost looks like a tic tac toe board! The second one is from my c-section from having Lil' Hunkie!
2. I had very long hair for quite some time. In high school it was down to my butt!
3. I have only one niece and 5 nephews! 3 of those nephews will carry on the family name, my maiden name.
4. My husband is an only child. He's in denial about being spoiled.
5. I am not athletic at all. Wished I was sometimes, then maybe I wouldn't be so fluffy!
6. I'm a native Oklahoman. I've not lived anywhere but Oklahoma and don't have any plans to leave.
7. I would love to travel more, there's so much of the world I haven't seen!! We are currently discussing a trip to Italy! Woo hoo!
Ok I'm passing on the love!
The Kreativ Blogger award goes to
Rissa can craft just about anything! She's amazing!
And the Versatile Blogger award goes to
Brandy at Just Our Style
She's fun and sweet and gets to work in her pj's!!
Have a great week lovelies!!