Hey there!
Hope you're have a great Wednesday so far!
Well I guess it looks like I might want some cake! Ha! Totally a coincidence! Fun posts worth checking out!
On to the party!!
Party Rules:
*Link to a specific post--not your home page, no giveaways, or no etsy shops
*Link a post you've done in the last month
*Post the party button on your blog and follow me
*Visit & comment on at least TWO other links posted

As always, thanks so much for being here!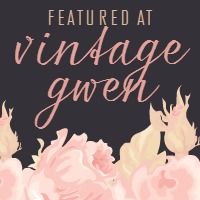 <a href="http://www.vintagegwen.com/" target="_blank"><img src="http://i1141.photobucket.com/albums/n589/djwheeler11/vgfloralfeaturedbutton_zpsfwkf8a3n.jpg" alt="VintageGwen.com" width="125" height="125" /></a>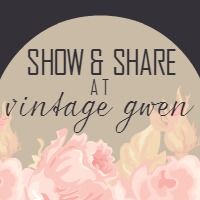 <a href="http://www.vintagegwen.com/" target="_blank"><img src="http://i1141.photobucket.com/albums/n589/djwheeler11/vgfloralshowandsharebutton_zpsje0oijml.jpg" alt="VintageGwen.com" width="125" height="125" /></a>